Enhance Your Online Visibility with Google Business Profile SEO
Welcome to Controlled SEO, where we specialize in optimizing your online presence. In today's digital age, having a strong online presence is essential for any business. One of the most effective ways to boost your visibility is through Google Business Profile SEO. In this article, we will explore the importance of Google Business Profiles and provide valuable insights on how to optimize them for maximum impact.
Understanding Google Business Profiles
What is a Google Business Profile?
A Google Business Profile is a virtual storefront that showcases essential information about a business, such as its name, address, contact details, and operating hours. It acts as a gateway for customers to discover and engage with businesses on Google Search, Maps, and other platforms. With captivating photos, customer reviews, and interactive features, it helps businesses make a strong impression and build trust with potential customers. This digital presence tool provides valuable insights and analytics to optimize visibility and enhance customer engagement. Ultimately, a Google Business Profile empowers businesses to establish their online identity and thrive in the digital landscape.
Why is a Google Business Profile important?
A Google Business Profile is of paramount importance as it serves as a digital lifeline for businesses. It offers an unparalleled opportunity to reach and engage with potential customers in the vast online ecosystem. By providing essential information, captivating visuals, and customer reviews, it builds trust and credibility. With its wide visibility on Google platforms, it helps businesses stand out amidst the fierce competition. The analytics it offers enable businesses to refine their marketing strategies and optimize their online presence. In essence, a Google Business Profile is a powerful tool that empowers businesses to establish a strong digital identity, attract customers, and drive success in the digital age.
Key Features and Benefits of a Google Business Profile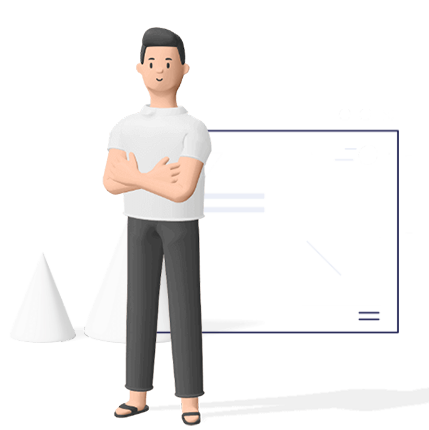 Optimizing Your Google Business Profile
– Claim and verify your profile
– Choosing the right categories and Attributes
– Crafting a compelling business description
– Adding accurate contact information and website links
– Showcasing high-quality images and videos
– Encouraging customer reviews and responding to feedback
– 2.7 Utilizing Google Posts and Updates
Enhancing Local SEO with Google Business Profile
–  Local SEO and its Impact on business visibility
–  Optimizing your Profile for local search results
– Leveraging Google Maps and location data
– Managing multiple business locations
Monitoring and Analyzing Performance
– Tracking key metrics with Google My Business Insights
– Utilizing customer insights to improve your profile
– Monitoring and responding to customer reviews
– Integrating Google Business Profile with Google Analytics
Best Practices and Tips for Success
– Consistency and accuracy across all platforms
– Encouraging Customer Engagement and Interaction
–  Regularly updating your profile with fresh content
– Engaging with the local Community and Partnerships
–  Staying up-to-date with Google algorithm changes
Shake-Hands
With Controlled Seo and avail of our GBP SEO services to rank higher locally.
In today's competitive online landscape, having a well-optimized Google Business Profile is crucial for driving traffic, attracting customers, and increasing your overall online visibility. By following the best practices and strategies outlined in this article, you can ensure that your Google Business Profile is fully optimized and poised to deliver tangible results for your business. Let Controlled SEO help you navigate the intricacies of Google Business Profile SEO and unlock your full potential in the digital world.